How To Afford Assisted Living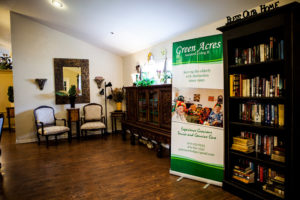 If you are considering assisted living as a possibility now or in the future, you may be wondering how you can afford the costs. Arranging assisted living can be challenging and emotionally frustrating, and the ever-rising costs of costs can be overwhelming. But there are things you can do to help you fit quality assisted care into your budget:
Do Research In Advance
It is best to give yourself and your loved ones enough time to evaluate assisted living communities before they move in. If you've got your eye on a specific location, join the waiting list. If you wait until the last minute, you may end up having to pay for a community that's at the high end of your budget — or that doesn't meet your needs. And if you have to move your loved one several times to find a place that is right for them, you'll end up spending more money than necessary.
Compare A La Carte Costs to Inclusive Pricing
Some assisted living facilities offer an "a la carte" menu of services, making it possible to choose some services but take care of others yourself. These "extra" fees for necessary services can add up to unexpected living expenses that are outside of your budget. "All-Inclusive" assisted living means that you will not pay separately for things such as housekeeping, laundry, assistance with hygiene, medication management, and more. Your monthly rate is set, and there are no additional fees for extra amenities and services, as is customary in many assisted living facilities. This will give you peace of mind knowing that we are there for you anytime, day or night.
Consider Long-Term Care Insurance
For those unable to pay for assisted living out of pocket, private insurance or Medicaid may help. But these services may not pay for everything. If you think you may need additional financial support, long-term care insurance can address that gap, and estate planning can give you greater access to financing long-term care.
Explore Veterans Benefits
If your loved one or his or her spouse has served in the armed forces, they may be eligible for benefits through the Department of Veteran Affairs to offset the cost of senior care. The Veteran's Aid and Attendance (VA&A) Pension provides benefits to veterans and their spouses to help pay for costs of senior housing care.
Life Insurance
When we think of Life Insurance benefits, we typically think that the funds are not available until the person's death. But a life insurance policy can provide financial support now, if that's when the money would be most helpful. There are several different ways that policies can be used to pay for care while the person is still alive. Ask your life insurance agent about accelerated, or living benefits.
Consider Selling or Renting if you Own Your Home
If the home is going to be empty, selling it may be an viable financial solution. But your loved one's house is often treasured, and families may not be ready to take this huge step. If that's the case, consider renting the home, giving you a monthly income that could cover the cost of assisted living. If you do decide to sell, but need the money right away, a short-term bridge loan can used while waiting for the sale of property or to be approved for a pension.  
Reverse Mortgage
If you own your own home and your spouse still needs a place to live, a reverse mortgage might be just the solution you're looking for.  This allows you to borrow money on the equity you have built up in your home. When the last person is gone from the home, the money needs to be repaid, which usually means selling the home. This is probably not the best choice for a home that you want to keep in the family.